 Durable, Permanent Sealing with NEW tesa® 606 Series Aluminum Foil Tapes
tesa® Tape's new 606 Series Aluminum Foil Tapes are designed to provide solutions for demanding applications, including sealing, bonding/joining and repairing in the HVAC, building materials, electrical, and consumer appliance industries. The 606 Series features a solvent based acrylic adhesive, high thermal resistance, durability, and conductivity. The foil tapes are available with a silicone release coat on the tape's backside and with a white paper liner with no release coating.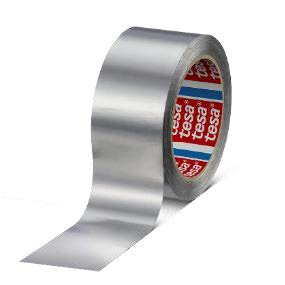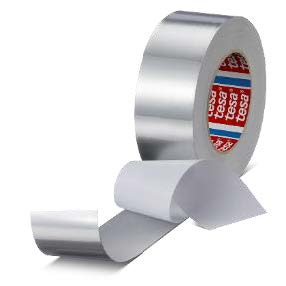 (Silicone release coat version) (Linered version)
tesa® Product Number

(Click for datasheet)

Thickness (Mils)
Version
60630

2.6

Silicone release coat on backside
60650
3.5
Silicone release coat on backside
60670
4.9
Silicone release coat on backside

60632

2.6
Whitepaper liner, no release coating
60652
3.5
Whitepaper liner, no release coating
60672
4.9
Whitepaper liner, no release coating
Product features:
• Electrically and thermally conductive, heat and light reflective
• Barrier against moisture, gas and vapor
• Aging resistant and strong adhesive, suitable for permanent applications
• Resistant to oil and acids, temperature resistant from -40°C to 160°C
• Flame retardant according to DIN 4102, class B1 and B2 and the requirements
of UL510A
• Meets the requirements of UL723
• Thickness deviation < ±10%
• Aluminum alloy 8011, temper O: Al content of 98.7% w/w

Areas of application:
• For permanent use when fastening, sealing, protecting and repairing
• Bonding of cooling lines and coils in the household appliance industry
• Joining and sealing of thermal insulation, ducts and pipes
• Repairs on trucks, RV's and trailers
• Sealing of heating and ventilation systems as well as rain gutters
• To make substrates electrically and thermally conductive
• To reflect heat radiation
At Budnick, we specialize in custom converting these materials into labor saving, user-friendly parts.
Contact us today to speak with our tape and converting experts to discuss your HVAC, metal construction, and consumer appliance application needs.