 MOVING AND STORAGE
For years, Budnick has produced the industry standard inventory tag and has been at the forefront of the transition from the traditional tag to barcoded tags.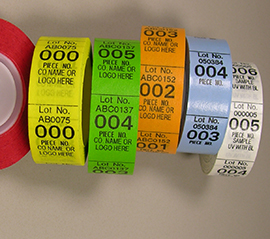 Inventory ID Tags
Budnick is the premier manufacturer of Inventory ID tags with clean removability, easy application, and various lot traceability options.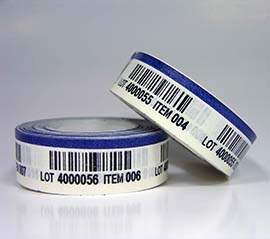 Bar Code Inventory Tapes
Budnick can create inventory control tags utilizing your barcode system. Barcode tags help you quickly and easily track and manage your products which can contribute to reducing claims.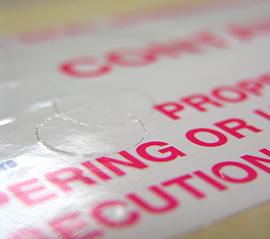 Container Seals
Budnick's container seals feature traceable lot imprints, and integrated security cuts to add an additional layer of tamper evidence to the container sealing process.
What We Offer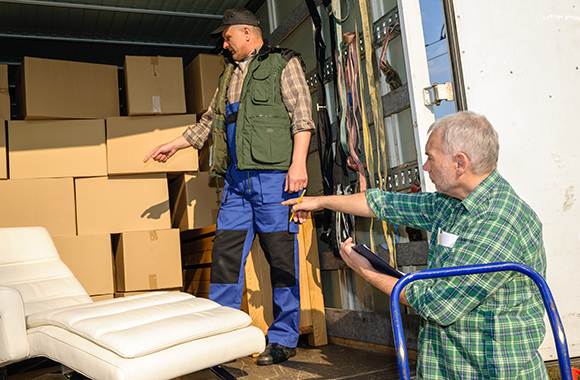 Moving and storage companies large and small rely on Budnick to provide the industry's highest quality inventory ID tags. Using raw materials engineered specifically for inventory tags, Budnick established the benchmark of quality in the industry. Our tags are designed to keep movers moving quickly and avoid claims.
Competitive Advantage
The adhesive system is engineered to bond well to tough materials like corrugated boxes, yet remove cleanly from delicate surfaces.
The clear, durable print includes Lot Number and Piece Number.
We can perforate the tape between tags for easy, trouble-free dispensing and tearing.
Tags are wound onto 1in ID double wall plastic core to eliminate contamination created by cardboard cores.
Budnick provides standard, familiar, distributor-friendly packaging. Master cases contain eight small kit boxes (30 rolls each) and are easily broken down by distributors to serve end users.
Customized print options are available (minimum order and lead time apply, and graphic logo requires Budnick review, and customer supplied artwork).
Roll are available in six colors: Light Blue, Green, Yellow, Orange, Red, and White.
Budnick has produced the standard inventory tag rolls for years and been at the forefront of the transition from the traditional tag to barcode labels. Our barcode inventory tags are made from the same raw materials as our standard tags and include Lot Number and Piece Number information in both the barcode and human readable form. These can be customized with your company name & logo (restrictions apply).
Case Studies
Budnick has worked with moving and storage companies for years to develop the ideal identification tag designed to work best in the field.