 Die Cutting
Budnick die cuts adhesive tapes, foams, and other and flexible materials to a variety of custom shapes and sizes that can be provided on a sheet or on a roll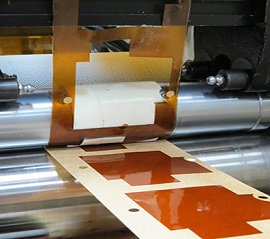 Rotary Die Cutting
Using precision engraved steel cylinders, we can quickly and easily die-, cavity-, kiss-, or butt-cut a wide variety of roll goods - both adhesive and non-adhesives tapes, foams, foils, plastics, and films up to 1/8" thick.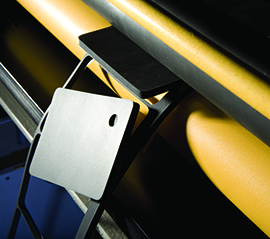 Flatbed Die Cutting
Flatbed die-cutting helps save money on tooling and accommodates thicker and softer material than most rotary methods allow. This process is ideal for shorter but still intricate production runs.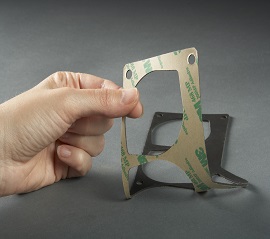 Specialized Capabilities
Advanced equipment allows us to minimize scrap and maximize runtimes and production efficiency - from longer length rolls and finger lift edges, to reduced scrap by spacing parts without a matrix.
What We Offer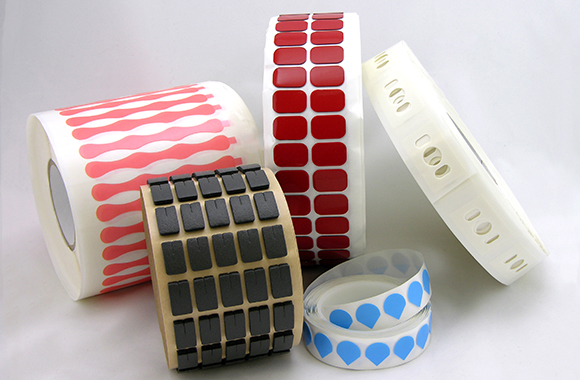 We have the versatility to die cut almost any material with a multitude of different processes and hit customer specs every time. Each machine and operator have different qualities that line up with individual customer needs and our years of knowledge makes Budnick the best in the industry. Our rotary presses allow us to provide both roll and sheeted parts while holding the tightest of tolerances. The flatbed department can work with tricky materials and still provide the edge quality and product consistency of a tooled part. Whether you're looking for a doubled coated die cut adhesive in roll form for long production runs or a less dense individual foam part with tight tolerances we'll find the right process and provide the right part every time.
Budnick Die Cuts: Tape | Pressure Sensitive Materials | Silicone Rubber | Fabric | Label Stock | Plastic Liner | Plastic | Gasket Materials | UHMW | Foil | Non-Woven | Foam | Silicone Foam | Abrasive | Specialty Materials | Rubber & More
Case Studies
Budnick has developed a series of proprietary die-cutting processes that lead to cleaner, more accurate cuts. Read on to learn how else we've improved our customers' processes!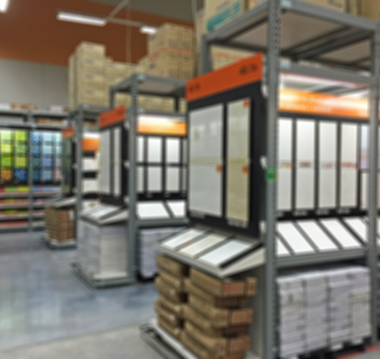 Case Study
Small Changes
A display manufacturer needed to increase the speed in which its finishing department was using tape, while the end user required decreased assembly time.
Budnick recommended reducing the roll width and adding an extended liner
Budnick expected the customer to balk at a price increase due to increased machining
Customer realized the justification for the changes after seeing the extended liner's easy removability
Read more >>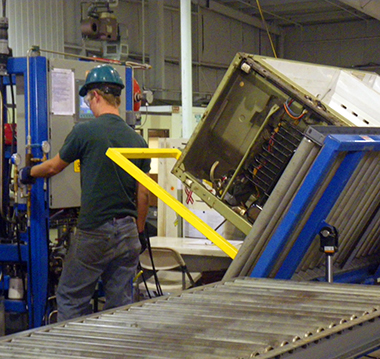 Case Study
Converting Experts
Exposed adhesive on a die-cut acting as a hole cover was causing issues on the production floor for this major appliance manufacturer.
Die-cut was used for whole covering on a refrigerator
Exposed adhesive was causing plant rollers to become gummed up
Bullnose die-cutting capabilities allowed Budnick to design an entire new die-cut
Read more >>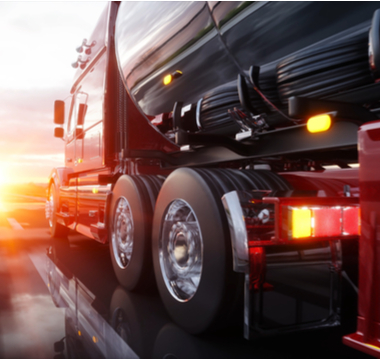 Case Study
Mounting a Fuel Tank Emblem
A fuel tank manufacturer was spending excessive time hand cutting tape to the dimensions of their logo, only to see it fail to bond to the tank.
Customer was using a film tape that was not a long-term emblem mounting solution
Hand-cutting the tape was no longer a feasible option for the customer either
Customer needed a tape that could withstand environmental elements
Read more >>