 Spooling and Finishing
Custom finishing personalizes your product or converts it into a format that works best for your process, whether you need user-friendly finished rolls or long-length spools to decrease machine stoppage.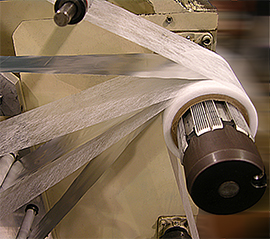 Laminating
Budnick has the capabilities to convert and laminate adhesive to almost any material with nearly any specification, allowing you to create customized products.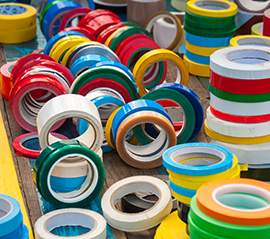 Rewind Finishing
Rewind finishing allows the customization of both the final roll size and unwind direction while also serving as an addition to the quality check process.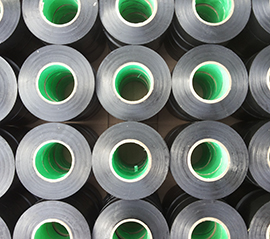 Custom Packaging
Budnick offers a variety of packaging options so you can get your product delivered in the ideal format for your production processes.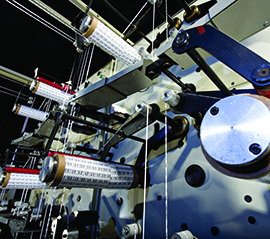 Spooling
Decrease downtime in your production process by combining multiple rolls into long-length spools that will reduce machine stoppage and increase efficiency.
What We Offer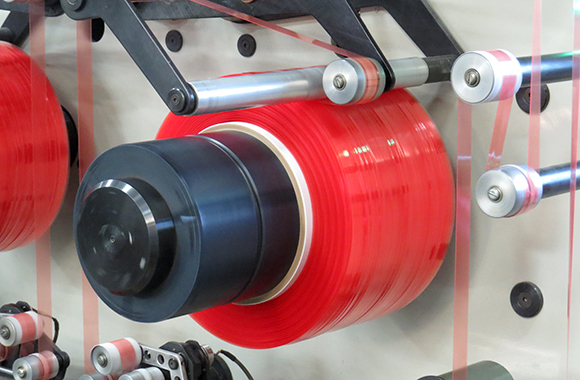 Laminating
Budnick can procure jumbo rolls of adhesive tape from most manufacturers. We can convert this adhesive to your desired width and laminate it to almost any specified material. You may want to contract us out to laminate your material.
Rewind Finishing
A variety of rewind finishing tables are used to customize your roll size and unwind direction. Rewind finishing also serves as a secondary quality check of materials.
Custom Packaging
Packaging is a critical, yet often overlooked attribute to your product. Budnick can shrink wrap rolls, custom print labels for cores, boxes, and bagging, provide various inner diameter cores, ship material with plain or printed cores and boxes, barcode products or cases, assemble kits and customize your product in many other ways.
Spooling
Spooling is the process of splicing together a series of cut rolls of material and wrapping them together as one reel. Spooled rolls are traverse wound onto one wide core. By creating one reel of material, we can decrease your downtime in production. Moreover, our multiple head spooler is capable of producing reels of narrow width products that would be tough to handle in a traditional "pancake" form. The multiple head spooler also is equipped with a die station, which allows us to provide extended tabs (finger lifts) on double coated adhesive tapes.
Case Studies
Budnick ensures that our customers' product is in the ideal form for their process. Read more below about how we've added extra touches to make product perfect.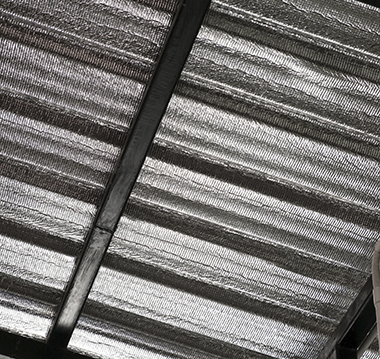 Case Study
Improving Efficiency
We were brought into this account to help improve the efficiency, with downtime and material waste becoming a problem.
Customer had to change out pancake rolls far too frequently
Budnick application engineers collaborated with a tape manufacturer to find an optimal solution
Introduced the possibility of using traverse round rolls and an unwind stand/dispenser
Read more >>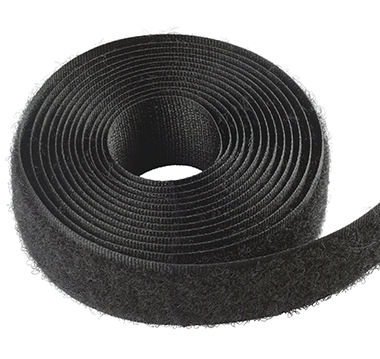 Case Study
Converting Experts
Unable to obtain them directly from the manufacturer, a distributor turned to Budnick to supply and convert hook and loop dots.
Hook and loop dots would be used for promotional displays in a cell phone retailer
3/8'' diameter hook and loop dots were processed after laborious trial and error
Budnick provided the dots to the customer in pancake rolls as well as spools
Read more >>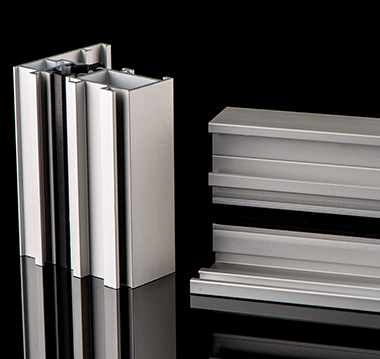 Case Study
Efficiency
Working in tandem with our distribution customer, we were able to identify an ideal solution for the end user, improving both production efficiency and the bottom line.
Distributor approached Budnick regarding their customer, a vinyl window manufacturer
By modifying the final format we were able to reduce machine stoppage dramatically
Several options were presented to consider and implement in their processes
Read more >>