 Solutions

for the Medical & Scientific Industries

Budnick offers a broad range of services to make medical device manufacturers more efficient - including CNC prototyping, application engineering, full product selection across manufacturers, and strict ISO quality standards.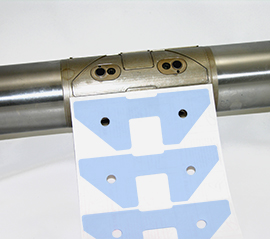 Customized Die Cuts
The unique nature of many medical devices creates a need for precise, custom, specialized die cuts that can be quickly developed and produced through Budnick's extensive offering of CNC machinery.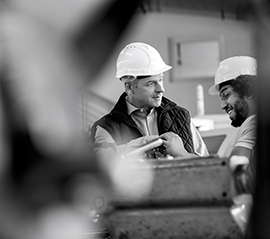 ISO 9001 Systems
Lot traceability and consistent production procedures are essential in maintaining the tight tolerances required of medical device manufacturers.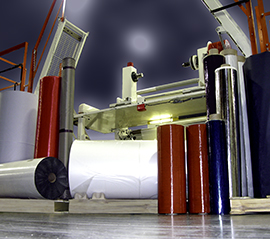 Material Selection
Working with a broad range of adhesive manufacturers, Budnick can provide materials meeting many requirements, including breathability, porosity, conformability, or inertness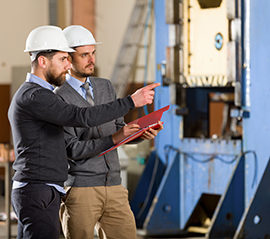 Design Freedom
Budnick will work with your design engineers to help develop specific customized parts for your particular application, utilizing many machines that take expensive tooling out of the prototyping process.
What We Offer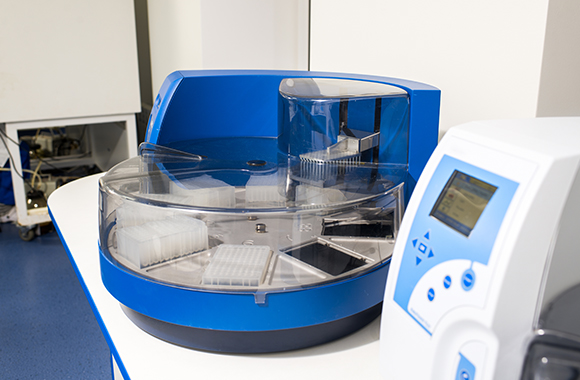 Over the course of more than two decades, we have developed a series of processes for product prototyping and integration into the medical and scientific device marketplace that are unrivaled by other converters. Our customers have come to us to develop and engineer parts for a broad range of applications and products. With a history of developing products for both durable and disposable devices as well as biomedical research equipment, Budnick can develop a solution to fit your unique needs.
Budnick's ISO 9001:2015 compliant quality system ensures that lot numbers are traceable and procedures are consistent from order to order - and if required, Statistical Process Control (SPC) data can be provided. We understand the importance of consistency in the production of medical device components and are committed to working with your company to create products that fall within the extremely tight tolerances required.
Whether you're in need of products that provide breathability, porosity, conformability, or inert adhesive systems, Budnick can develop a solution customized to your specific requirements.
To learn more about the solutions we provide, or to get started on a new project, contact us using the form below!
Case Studies
Budnick has combined our expertise in execution with a number of adhesive tape manufacturers to provide the world's best products for medical device manufacturers.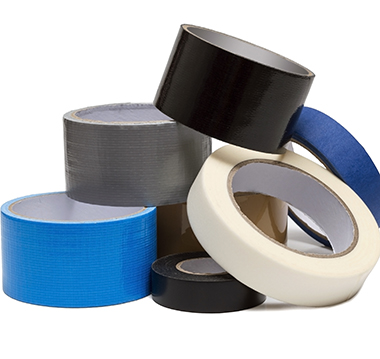 Case Study
Product Selection
Finding a repositionable tape that bonds to silicone without interfering with thermal conductivity put Budnick's tape experts to the test.
Typically, silicone only bonds to silicone, but silicone tapes affected thermal conductivity
Sufficient amount of testing took place before finding an acrylic transfer
The acrylic adhesive did not prevent the heat transferring through the interface
Read more >>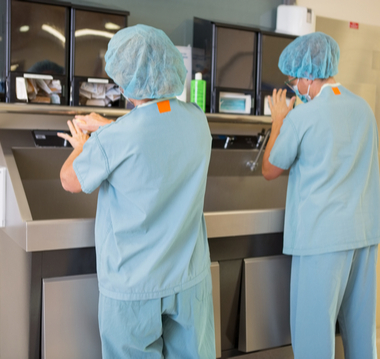 Case Study
Extrusion Mounting
Unable to meet production goals due to an extrusion that failed to bond to a medical sink, this medical equipment manufacturer turned to Budnick to develop a solution.
Customer was using an extruder's failing foam to attach an extrusion to a sink base
A new acrylic foam with quick-stick properties was tested and implemented
Budnick worked with a new extruder to develop a properly fitting extrusion
Read more >>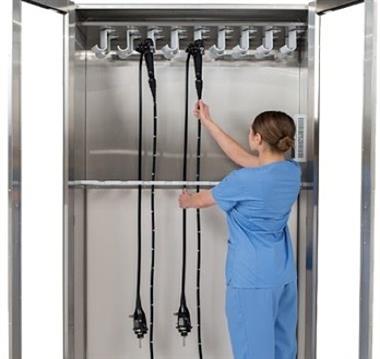 Case Study
Reengineering
A medical equipment manufacturer turned to Budnick to implement process improvements related to their medical cabinets.
Customer also wanted to reduce their number of vendors
Customer needed a solution to mount brackets and secure a medical hose
Both gaskets needed to be FDA approved due to cleaning and sterilization
Read more >>