 Consulting & Process Audit
Budnick is committed to partnering with the world leaders in adhesive tape manufacturing, maintaining the most qualified project development engineers, and offering the broadest converting capabilities in the industry.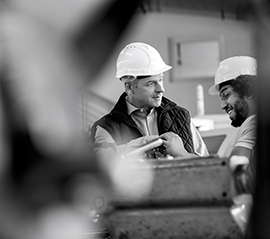 Consulting
Work with our team to identify the optimum adhesive, design, and process for each of your applications to ensure that your final process is running Lean to increase potential profit.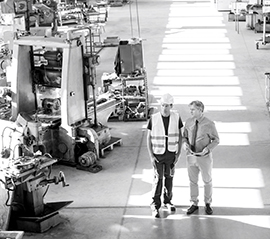 Process Audit
Designed to help you save time and money, our process audits add value to your product by providing a more diverse selection of adhesive materials to assist your company in meeting your goals.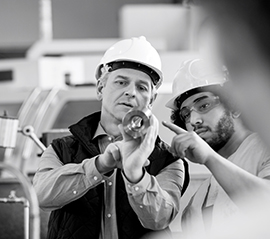 Application Engineering
Our application engineers consult with your team of professionals remotely or on-site to determine your needs, drawing from years of experience in the industry to solve application problems and inefficiencies.
What We Offer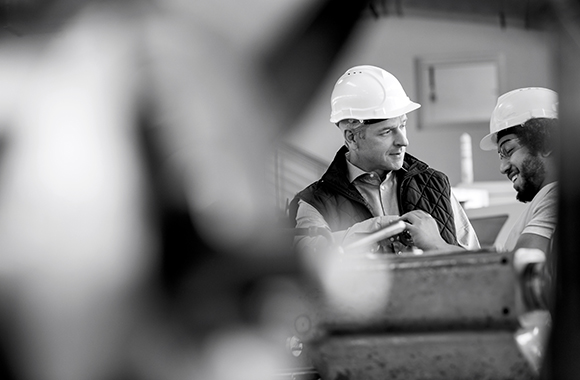 One of the biggest benefits to working with Budnick is the experience held by our team members. Let our application engineering team draw from their years of expertise in a variety of industries to help you design and determine the ideal adhesive format for your project. Your requirements can be matched to the most suitable materials on the market through the strong partnerships Budnick has built with a broad range of material tape manufacturers. Our application specialists will work jointly with the manufacturers and our internal project development team to create solutions that enhance the final performance and application productivity in the manufacturing process.
A Budnick process audit is a five-step analysis that focuses on improving adhesive selection, usage, and processes in your organization. Designed to help you save time and money, this audit adds additional value to your product line by providing you with a more diverse selection of adhesive materials that can assist your company in meeting all of your goals. As we customize those adhesives to your applications, we can give you all the information, tools, and knowledge you need to apply them more efficiently.
A process audit is simple - Our consulting team breaks down your various tape applications and begins analyzing them on an itemized basis. Our application analysis draws upon the ideas and experiences of our team members, 60 years of experience, and several adhesive tape and automatic dispensing manufacturers. Further, the team compares and contrasts the adhesives that you are using against other available tapes from our proprietary database.
The team will propose the optimum adhesive and process for each of your applications. Your Audit Report will include the most economical adhesives that are sufficient for your applications, the most efficient design for tape parts, process improvement ideas, and recommendations for automatic dispensing machines and adaptations to your current equipment - including all product and machine costs and estimates of any adjustments to existing equipment or processes. The final report will compare and contrast your current product and process to the proposed solution, helping you quickly determine the ROI of change.
Case Studies
Budnick process audits and consulting services have helped our customers save hundreds of thousands of dollars through improved product utilization, application improvements, and rapid prototyping.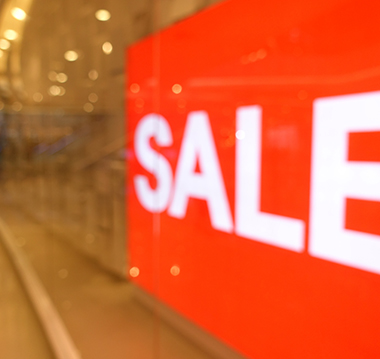 Case Study
Aesthetics
A customer was struggling to mount retail signage in the end user's retail location with the use of magnets, only to experience waves and wrinkles.
Magnets were being used to install thirty-foot panels
A reclosable fastener was suggested to replace the magnets
Ability to adjust the panels creates a much more aesthetically pleasing finish
Read more >>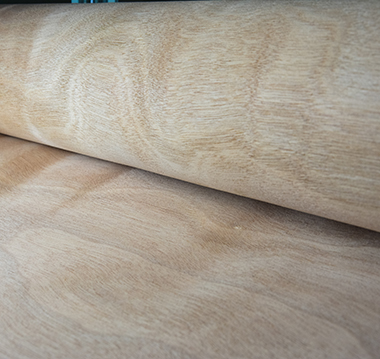 Case Study
Vendor Value
A customer was seeking a less expensive, alternative that would have to bond to a wide variety of veneer backings.
The large veneer and edge banding manufacturer had been using an acrylic transfer
A double coated acrylic tape with a paper liner was chosen and slit to size
The anti-slip liner gave the customer an opportunity to brand their product
Read more >>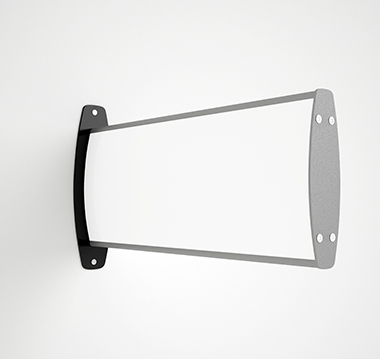 Case Study
Consulting
A POP/graphics manufacturer tried using cheaper material from a competitor, only to come back to Budnick after experiencing mass product returns
Customer previously used a double coated UPVC tape to bond a hanger to a frame
Budnick consulted with a vendor to find a cost saving alternative to the original
New alternative saves the customer money, production time, and improves the product
Read more >>