 Prototyping
To help you get the best product to market quickly and cost effectively, we offer many digital converting solutions. Most of these processes accept standard file formats of drawings and produce prototype parts without the costly commitment of hard tooling.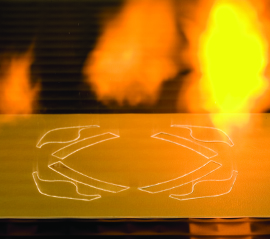 Laser Cutting
Capable of registering laser and rotary cuts in one pass to create prototypes with laser kiss-cuts, through cuts, microperfs, and kerfs removed- all done amazingly fast and to extremely tight tolerances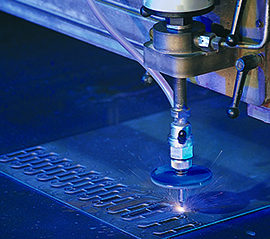 Waterjet/Abrasivejet
CNC controlled water flowing at the speed of sound proves to be a great solution for cutting prototypes of those otherwise difficult to fabricate materials - quick and extremely accurate parts from thick foams to titanium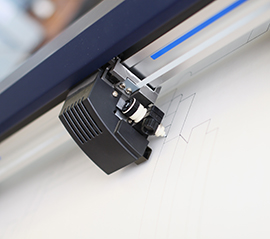 XY Plotter
High-speed digital cutting utilizes a variety of router and cutting blade styles to cut parts and prototypes incredibly fast and accurately-materials from foam to rigid acrylic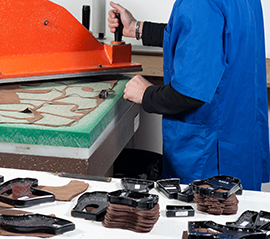 Clicker Die Cutting
To save costs or test concepts, this clicker press utilizes very simple flatbed dies to cut a variety of materials, shapes, and sizes- it is ideal for prototypes, samples or small production runs
What We Offer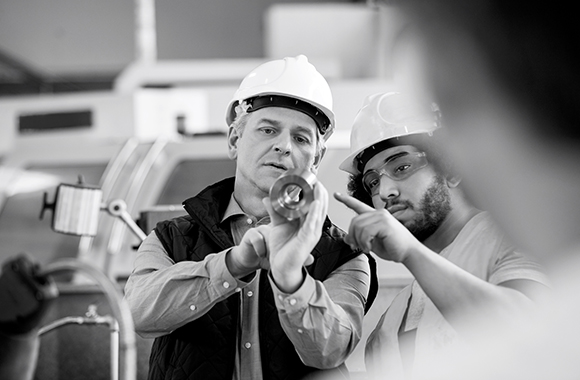 Engineering and developing new products is never easy, and many times your original part design is not the optimal solution. To assist your efforts in developing new parts, quickly getting them to market, and saving money, your Budnick team offers extensive prototyping services to ensure your pre-production engineering concept is perfect.
Budnick has invested in many computer numerically controlled (CNC) converting devices and machines that allow us to accept your drawings in many formats and run your initial prototypes before having to pay for permanent hard tooling. Budnick also can reverse engineer drawings and new parts from existing provided samples. These capabilities allow you to perfect the product based on prototypes, so you never have to live with less than the optimal solution, or pay for extra tools.
For production parts, we like to visit your facility or utilize technology to get a clear idea of what your Engineering and Operations Teams are trying to accomplish. This understanding is critical as some parts must be put on from left to right only, or applied from top to bottom. Certain die cuts can be used on both sides of the part, and some parts have a left and a right specific side. Some parts have to be on rolls, and some should be on sheets to maximize operator efficiency. By working on the assembly line, we can pinpoint a host of details that might affect whether the part ends up as a success or reject.
We understand that every little bit counts when it comes to the speed of the operator. We have laid out parts on a roll so that the operator can pick it up and apply it without changing hands or turning the part. Even scoring the liner so that it comes off with the left hand where the garbage can is kept, saves a step or two. Most production quotas are high and time is short. We try to accommodate every single step of the process, and our customers appreciate it immensely.
On many occasions, the Budnick team has completed the entire project cycle in as little as one week! The cycle includes receiving ideas, creating drawings, custom designing converting equipment, running prototypes, developing quality control processes, and initiating full-scale production.
For more information, please view Budnick's Prototyping Case Study, or contact us at your convenience.
Case Studies
Budnick strives to work in conjunction with our customers to test and prototype new process parts to ensure that the final product is in the best possible form and presentation to fit the customer's unique needs.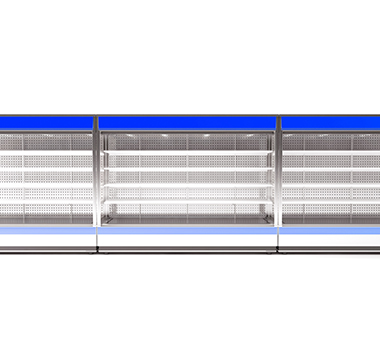 Case Study
Quick Response
A commercial refrigeration manufacturer needed to protect commercial coolers from the time they were on the production floor to installation.
Customer was looking for a product to act as a bumper on the commercial coolers
Bumpers needed to withstand high temperatures while being transported in train cars
The bumpers would be applied to metal surfaces and needed clean removability
Read more >>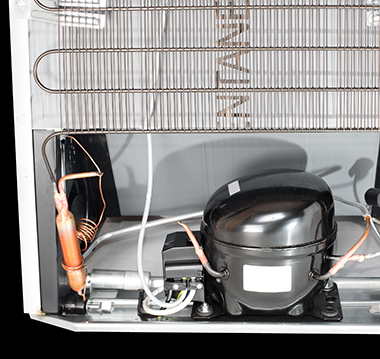 Case Study
Adaptation
After not having any success with vendor solutions, this customer contacted Budnick to design a nontraditional solution for their metal pan sealing needs:
Adapted a product designed for sealing roofs and metal enclosures
Withstood all customer application's demanding needs
Saved customer from recalling over 30,000 units
Read more >>