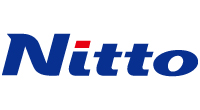 Permacel/Nitto Denko America
P412
Ribbon Dope Thread Sealant
Ribbon Dope thread sealant is 3.5 mil, extruded PTFE of high density used to seal threaded joints on high pressure lines.
| | |
| --- | --- |
| Backing | PTFE - Extruded |
| Adhesive | |
| Thickness | 3.5 Mils |
| | |
| --- | --- |
| Tensile | 4.00 lbs/in |
| Elongation | 90.00% |
| Adhesive Activation | Pressure |
| Adhesion (unwind) | |
| | |
| --- | --- |
| Min. Application Temp | 40° F |
| Min. Service Temp | -450° F |
| Max Short-Term Temp | 500° F |
| Max Long-Term Temp | |
Product Features
UL listed: 407L
High density/high specific gravity...non-expanded type
Packaged on a plastic spool in an easy-to-use snap case that keeps thread sealant dust-free, and protects it from damage in tool cases & shop drawers
Easy to use, safe to handle
Joints sealed can be disassembled quickly and economically
Completely inert to virtually all known acids alkalies and caustics
Prevents corrosion when threaded fitting of dissimilar metals are jointed
Non-toxic - cannot affect food, pharmaceuticals, fuels or petrochemicals
Effective over a wide temperature range
Non-hardening and permanently self-lubricating
Adhesive Tape Applications
Sealing threaded joints on pipes made of glass, plastic, black iron, carbon steel, copper, aluminum, saran, galvanized metal, stainless steel
Sealing high pressure lines carrying steam, butrigen, or freon
Sealing connections in a variety of hydraulic pumps, lifts and systems, pneumatic tools and equipment, compressed air and gas equipment
Preventing leaks in refrigeration, heating or cooling system lines
Anti seize sealing
Also recommended for use on all forms of threaded joints, such as bungs, water meter and flow meter connections, cylinder head studs and electrical conduit joints
Adhesive Tape Colors
We're sorry, there are no sizes currently available for this product.
Data provided by Budnick Converting, Inc.
The physical properties listed are typical values and are not to be considered as specifications. Our suggestions for use are based on tests we believe to be reliable. However, the purchaser must carry out their own tests to determine the suitability of the product for their internal use. Information is given in good faith, but without warranty.
It is essential, as with all pressure-sensitive tapes, that the surface to which the tape is applied be clean, dry and free of grease and oil.
Shelf life from date of manufacture is based on the product being stored at 70°F(21°C) / 50% relative humidity out of direct sunlight.
Specification compliance is dynamic and should only be used as a general guide. Always confirm that the tape you are interested in currently complies with all specification requirements. Please verify that the product number that you select is available in the proper size and color to meet your specification.