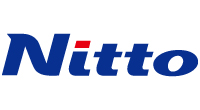 Permacel/Nitto Denko America
P255
***Discontinued*** PET Electrical Insulating Tape
***DISCONTINUED BY PERMACEL*** Please use Compare-A-Tape to locate a substitute. P255 is a 3.5 mil, polyester film, electrical insulating tape. It is intended for insulating brazed or welded connections, for coil crossover insulation and for hi-low barrier insulation. P255 fulfills requirements for outstanding non-corrosive properties and extremely high dielectric strength.
| | |
| --- | --- |
| Backing | PET - Polyester |
| Adhesive | Rubber |
| Thickness | 3.5 Mils |
| | |
| --- | --- |
| Tensile | 50.00 lbs/in |
| Elongation | 100.00% |
| Adhesive Activation | Pressure |
| Adhesion (unwind) | 50 oz/in |
| | |
| --- | --- |
| Min. Application Temp | 40° F |
| Min. Service Temp | 0° F |
| Max Short-Term Temp | |
| Max Long-Term Temp | |
Product Features
Outstanding tensile strength, edge tear and puncture resistant
High dielectric strength and moisture resistance are ideal for high voltage insulation or ground insulation
Adhesive Tape Applications
Holding winding starts & finishes & for preventing turn movement on stock wound coils
Holding down outer protective insulating wrap
Banding stick wound coils to maintain coil tightness & turn spacking
Insulating brazed or welded connections
Crossover insulation
Hi-low barrier insulation
Adhesive Tape Colors
We're sorry, there are no sizes currently available for this product.
Data provided by Budnick Converting, Inc.
The physical properties listed are typical values and are not to be considered as specifications. Our suggestions for use are based on tests we believe to be reliable. However, the purchaser must carry out their own tests to determine the suitability of the product for their internal use. Information is given in good faith, but without warranty.
It is essential, as with all pressure-sensitive tapes, that the surface to which the tape is applied be clean, dry and free of grease and oil.
Shelf life from date of manufacture is based on the product being stored at 70°F(21°C) / 50% relative humidity out of direct sunlight.
Specification compliance is dynamic and should only be used as a general guide. Always confirm that the tape you are interested in currently complies with all specification requirements. Please verify that the product number that you select is available in the proper size and color to meet your specification.