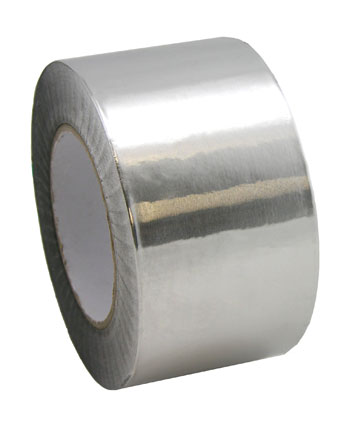 Permacel/Nitto Denko America

P14
***Discontinued*** 4 mil Aluminum Foil Tape
Discontinued - Replaced with N13F This is a dead soft aluminum foil tape with solvent resistant acrylic adhesive. It is engineered to handle a wide range of industrial and aerospace applications. P14 is a very effective masking tape in the chemical paint stripping process. It is also used for waterproof sealing, sound/vibration dampening and heat shielding.
| | |
| --- | --- |
| Backing/Carrier | Aluminum |
| Adhesive | Acrylic |
| Thickness | 4.3 Mils |
| | |
| --- | --- |
| Tensile | 26.00 lbs/in |
| Elongation | 5.00% |
| Adhesive Activation | Pressure |
| Adhesion (unwind) | 40 oz/in |
| | |
| --- | --- |
| Min. Application Temp | 40° F |
| Min. Service Temp | 0° F |
| Max Short-Term Temp | |
| Max Long-Term Temp | |
Product Features
Aluminum foil is naturally resistant to water and vapor transmission
Vapor-tight seal effectively combats moisture, contamination and corrosion
Acrylic adhesive is resistant to most solvents and acids
Very conformable over contoured surfaces
Can be die-cut to create masking dots for repetitive masking applications
High level of tack ensures "quick stick" to most surfaces
Aggressive adhesive adheres tightly when smoothed down on work surface while also allowing clean removal with no residue
Markets Served
Adhesive Tape Applications
Waterproof sealing
Edge sealing
Heat Shielding
Window mask
Protective covering of critical parts against stripping compounds
Backup welding
Gutter repair
Sealing of HVAC equipment
Adhesive Tape Colors
We're sorry, there are no sizes currently available for this product.
Data provided by Budnick Converting, Inc.
The physical properties listed are typical values and are not to be considered as specifications. Our suggestions for use are based on tests we believe to be reliable. However, the purchaser must carry out their own tests to determine the suitability of the product for their internal use. Information is given in good faith, but without warranty.
It is essential, as with all pressure-sensitive tapes, that the surface to which the tape is applied be clean, dry and free of grease and oil.
Shelf life from date of manufacture is based on the product being stored at 70°F(21°C) / 50% relative humidity out of direct sunlight.
Specification compliance is dynamic and should only be used as a general guide. Always confirm that the tape you are interested in currently complies with all specification requirements. Please verify that the product number that you select is available in the proper size and color to meet your specification.