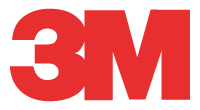 3M
9483
Optically Clear Laminating Adhesive
A 5.0 mil. optically clear laminating tape with 2000MP acrylic adhesive primarily used for bonding wide web, (up to 48"), applications and high stress laminates. This product also consists of two film liners for optimum adhesive smoothness and differential release for ease of processing and protection from contamination. 9483 tape is free of birefringence with no film carrier and is wound on plastic cores and wrapped in plastic to eliminate paper fiber contamination. Tape is inspected to reduce the occurrence of bubbles, dirt, gels and other optical distortions. Adhesive withstands environmental, (temperature), tests under conditions specified, (see features), without any deterioration in visible appearance, physical integrity or optical performance. Over the entire test duration, there were no changes in transmission over the visible spectrum. See 3M data sheet for Reflective-Corrected Total Luminous Transmittance vs. Wavelength charts and also Processing Description.
| | |
| --- | --- |
| Backing | |
| Adhesive | Acrylic |
| Thickness | 5 Mils |
| | |
| --- | --- |
| Tensile | |
| Elongation | |
| Adhesive Activation | Pressure |
| Adhesion (unwind) | 62 oz/in |
| | |
| --- | --- |
| Min. Application Temp | 40° F |
| Min. Service Temp | -40° F |
| Max Short-Term Temp | 185° F |
| Max Long-Term Temp | 158° F |
Product Features
5.0 mil. 2000MP acrylic adhesive.
Haze: 0.7%
Refractive index: 1.4740 (+/ - 0.0005, measured at 633nm.)
High temp.: 185°F for 500 hours; low temp.: -40°F for 500 hours; high temp./ humidity: 158°F at 90% R.H. for 500 hours
Thermal shock: one hour at -40°F followed by one hour at 185°F through 200 cycles
90° peel adhesion to glass: 156oz./in.
90° peel adhesion to acrylic: 75oz./in.
90° peel adhesion to polycarbonate: 41oz./in
Resistant to high temperatures, high humidity, and UV exposure
Long term durability without yellowing, delaminating or degrading
High cohesive and peel strength to reliably bond most transparent substrates
Withstands splashes of numerous chemicals including acetone, isopropyl alcohol and cleaners
Adhesive Tape Applications
Touchscreens for bonding film and glass laminates
Transparent graphic overlays
Projection screens
Avionics/ military displays
Optical management films for LCD
We're sorry, there are no sizes currently available for this product.
Data provided by Budnick Converting, Inc.
The physical properties listed are typical values and are not to be considered as specifications. Our suggestions for use are based on tests we believe to be reliable. However, the purchaser must carry out their own tests to determine the suitability of the product for their internal use. Information is given in good faith, but without warranty.
It is essential, as with all pressure-sensitive tapes, that the surface to which the tape is applied be clean, dry and free of grease and oil.
Shelf life from date of manufacture is based on the product being stored at 70°F(21°C) / 50% relative humidity out of direct sunlight.
Specification compliance is dynamic and should only be used as a general guide. Always confirm that the tape you are interested in currently complies with all specification requirements. Please verify that the product number that you select is available in the proper size and color to meet your specification.