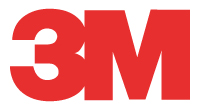 3M

7750AM
Antimicrobial Long-term Surface Protection Film
3M™ Antimicrobial Durable Protective Film 7750AM is a 2-mil high clarity PET film with permanent adhesive. The film is protected by an antimicrobial, scratch, abrasion and chemical resistant hardcoat. The top clear hardcoat layer has been treated with an EPA-registered silver ion antimicrobial agent to protect the film from a broad spectrum of bacteria, mold and mildew. The silver ion antimicrobial control mechanism within the hardcoat utilizes an active silver zeolite carrier that interrupts metabolism of cells and prevents cell reproduction within the film itself. This product utilizes 3M™ 400 Adhesive that offers good wet-out, clarity and is non-yellowing when exposed to UV light.
Disclaimer: This product contains an antimicrobial agent to inhibit the growth of microorganisms within the film itself. This product does not protect users or others against bacteria, viruses, germs or other food-borne or disease-causing organisms. Always clean this product thoroughly after use.
| | |
| --- | --- |
| Backing/Carrier | PET - Polyester |
| Adhesive | Acrylic |
| Thickness | 3.2 Mils |
| | |
| --- | --- |
| Tensile | |
| Elongation | 130.00% |
| Adhesive Activation | Pressure |
| Adhesion (unwind) | |
| | |
| --- | --- |
| Min. Application Temp | 50° F |
| Min. Service Temp | -40° F |
| Max Short-Term Temp | 250° F |
| Max Long-Term Temp | |
Product Features
Inhibits bacteria, mold, and mildew growth
Provides long-term and 24/7 protection
Adds an extra layer of clean
Hardcoat utilizes an EPA-registered silver ion antimicrobial additive to protect the film
Resistant to various cleaners such as bleach, isopropanol, hydrogen peroxide
Permanent adhesive with high clarity
Non-toxic, UV stable
High Clarity Facestock
Transmittance of Facestock (ASTM D1003): 90.6 %
Dimensional Stability of Facestock after 150 °C for 30 minutes: MD: 1.6 % & CD: 0.4%
Markets Served
Aerospace
Appliance
Automotive
Construction
Electronics
Industrial
Medical Device
Recreational
Signage, Banners, & Printing
Adhesive Tape Applications
Protects sensitive components 24/7
Electronic devices
Touch screens & pads
Kiosks & displays
Medical devices
Amusement parks, Stadiums, Hotels & Casinos
Doors, handles & rails
Countertops
Tables, chairs & desks
Data provided by Budnick Converting, Inc.
The physical properties listed are typical values and are not to be considered as specifications. Our suggestions for use are based on tests we believe to be reliable. However, the purchaser must carry out their own tests to determine the suitability of the product for their internal use. Information is given in good faith, but without warranty.
It is essential, as with all pressure-sensitive tapes, that the surface to which the tape is applied be clean, dry and free of grease and oil.
Shelf life from date of manufacture is based on the product being stored at 70°F(21°C) / 50% relative humidity out of direct sunlight.
Specification compliance is dynamic and should only be used as a general guide. Always confirm that the tape you are interested in currently complies with all specification requirements. Please verify that the product number that you select is available in the proper size and color to meet your specification.