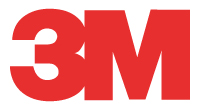 3M

5423
UHMW Polyethylene Tape
3M5423 is an ultra-high molecular weight polyethylene film coated with a rubber adhesive which provides an excellent abrasion resistant surface. 5423 tape is a thick caliper UHMW polyethylene tape for extended service life as a protective surface against extreme wear. The liner makes tape ideal for fabricating or die-cutting into various lengths and shapes. UHMW polyethylene is a thermoplastic that has a unique combination of properties which make it ideal for many tough impact wear or sliding applications. Within its operational temperature range, UHMW polyethylene tape can provide the following advantages: (A) Outstanding abrasion resistance will outwear many types of PTFE and other materials in sliding applications. (B) Low coefficient of friction exceeded only by the PTFE's. (C) Self-lubricating can often be used where lubrication is not possible because of contamination. (D) Sound damping high energy absorption capacity helps reduce noise levels in machinery and equipment.
| | |
| --- | --- |
| Backing/Carrier | PE - Polyethylene |
| Adhesive | Rubber |
| Thickness | 11.7 Mils |
| | |
| --- | --- |
| Tensile | 55.00 lbs/in |
| Elongation | 300.00% |
| Adhesive Activation | Pressure |
| Adhesion (unwind) | 26 oz/in |
| | |
| --- | --- |
| Min. Application Temp | 50° F |
| Min. Service Temp | -30° F |
| Max Short-Term Temp | 225° F |
| Max Long-Term Temp | |
Product Features
Ultra high molecular weight polyethylene backing
Rubber adhesive
60# densified kraft paper liner
Translucent colored tape
Tough UHMW polyethylene backing resists abrasion and wear under load
High energy absorption
Release surface for many sticky resinous or viscous materials
Low coefficient of friction
Prevents marking or scratching of product
Saves money by reducing repairs or replacement of parts or equipment
Reduces noise
Reduces clean up and maintenance costs
Increases production speeds and equipment efficiency
Saves money by reducing repairs
Adhesive Tape Applications
Conveyor flat guide rails
Discharge chutes
Doctor blades
Former noses
Protecting aluminum sheets on stretch forming presses
Spray booth liners
Tank and bin liners
Drawer and cabinet slides
Feed and grain chutes
Adhesive Tape Colors
We're sorry, there are no sizes currently available for this product.
Data provided by Budnick Converting, Inc.
The physical properties listed are typical values and are not to be considered as specifications. Our suggestions for use are based on tests we believe to be reliable. However, the purchaser must carry out their own tests to determine the suitability of the product for their internal use. Information is given in good faith, but without warranty.
It is essential, as with all pressure-sensitive tapes, that the surface to which the tape is applied be clean, dry and free of grease and oil.
Shelf life from date of manufacture is based on the product being stored at 70°F(21°C) / 50% relative humidity out of direct sunlight.
Specification compliance is dynamic and should only be used as a general guide. Always confirm that the tape you are interested in currently complies with all specification requirements. Please verify that the product number that you select is available in the proper size and color to meet your specification.