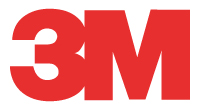 3M

501FL
High Temperature Adhesive Transfer Tape
A 1.0 mil. transfer tape that uses the 100 adhesive designed for temperature exposure to 450°F (232°C) for short periods of time and/ or solvent resistant. Bond strength increases as a function of time and temperature. 501FL will have lower tack than the other 3M 100 adhesive transfer tapes to some substrates.
| | |
| --- | --- |
| Backing/Carrier | |
| Adhesive | Acrylic |
| Thickness | 1 Mils |
| | |
| --- | --- |
| Tensile | |
| Elongation | |
| Adhesive Activation | Pressure |
| Adhesion (unwind) | 144 oz/in |
| | |
| --- | --- |
| Min. Application Temp | -40° F |
| Min. Service Temp | 0° F |
| Max Short-Term Temp | 300° F |
| Max Long-Term Temp | 450° F |
Product Features
Statci shear on stainless steel at room temperature = 2000 gms. for 10,000 min.
Static shear on stainless steel at 18°F = 1000 gms. for 10,000 min.
Static shear on stainless steel at 200°F = 1000 gms. for 10,000 min.
Immersion in water has no effect on bond strength
When properly applied, nameplates and decorative trim parts are not affected by outdoor exposure, and will hold securely after exposure to numerous chemicals including gasoline, oil, Freon™TF, sodium chloride solution, mild acids and alkalis
Outstanding temperature and chemical resistance
Low outgassing and low leachable chloride, important considerations for electronic and aerospace industries
Exceptional shear values at elevated temperatures
Offers low "outgassing" properties associated with aerospace, automotive and electronic industires
Different liners for a variety of die-cutting applications
Humidity has a minimal effect on adhesive performance
Excellent bond to metal and high surface energy plastics
Adhesive Tape Applications
Bond strength improves with firm application pressure and moderate heat (for metal surfaces only)
We're sorry, there are no sizes currently available for this product.
Data provided by Budnick Converting, Inc.
The physical properties listed are typical values and are not to be considered as specifications. Our suggestions for use are based on tests we believe to be reliable. However, the purchaser must carry out their own tests to determine the suitability of the product for their internal use. Information is given in good faith, but without warranty.
It is essential, as with all pressure-sensitive tapes, that the surface to which the tape is applied be clean, dry and free of grease and oil.
Shelf life from date of manufacture is based on the product being stored at 70°F(21°C) / 50% relative humidity out of direct sunlight.
Specification compliance is dynamic and should only be used as a general guide. Always confirm that the tape you are interested in currently complies with all specification requirements. Please verify that the product number that you select is available in the proper size and color to meet your specification.