 Solutions

for Automotive Manufacturers

At Budnick, our experience and broad converting capabilities make Automotive OEMs and tier suppliers more productive in how they use adhesive tapes, foams, and other flexible materials.
What We Offer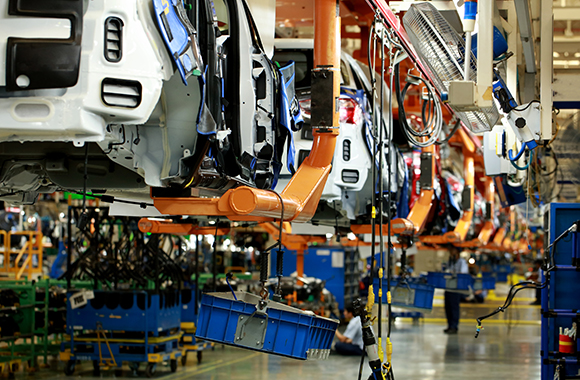 Increasing productivity and decreasing costs are two tasks that purchasers and automotive engineers are tasked with daily, but one easy way to accomplish both these goals is by utilizing pressure sensitive adhesive tapes to replace traditional mechanical fasteners. Using customized adhesive products to speed up application time while eliminating as much potential for rework as possible can quickly increase the efficiency and quality of your production line. Whether it's decreasing machine stoppage by utilizing extremely long length spooled product or implementing die cut masking products that improve paint quality while reducing masking/de-masking time, Budnick can help source and manufacture products that help you improve your manufacturing process.
First and second tier Automotive suppliers utilize Budnick's converting capabilities to provide solutions for applications including body and fascia masking, emblem and decal applications, mirror attachment, surface protection, fastening, electronic component mounting, buzz, squeak, and rattle elimination, and thermal management.
Browse through our baskets of common products above, or contact a Budnick application engineer to help source and develop the ideal product for your application.
Case Studies
Budnick works with tier suppliers and OEMs in the Automotive industry to increase the functionality of products and the efficiency of production throughout a number of varying processes.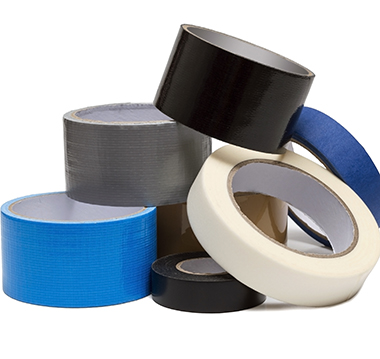 Case Study
Product Selection
Finding a repositionable tape that bonds to silicone without interfering with thermal conductivity put Budnick's tape experts to the test.
Typically, silicone only bonds to silicone, but silicone tapes affected thermal conductivity
Sufficient amount of testing took place before finding an acrylic transfer
The acrylic adhesive did not prevent the heat transferring through the interface
Read more >>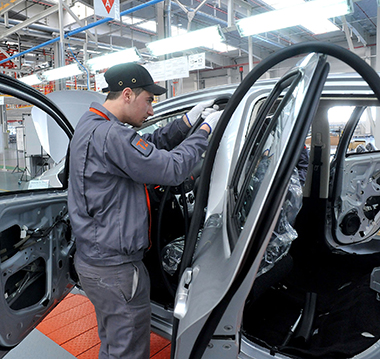 Case Study
Converting Experts
An automotive supplier could only purchase rolled product, but the application called for short pieces
Sheets containing four individual pieces met the customer's need
A custom die was made to cut parts to length with a minimum amount of bevel on the product
The material maintained its cord, and the presentation saved production time
Read more >>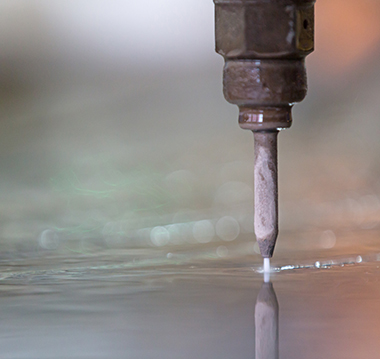 Case Study
Quick Response
A local automotive supplier came to Budnick in the hope of finding material to be cut for use as steering wheel cowling cover.
A vinyl cloth material was sourced and converted with detailed holes and edges
To save the customer tooling costs, the material was cut with Budnick's waterjet
Changes in part dimensions were able to be made during the project's initial stages
Read more >>