 Adhesive Solutions for Appliance OEMs & Tier Suppliers
Download the Budnick Appliance Buyer's Guide
At Budnick, our experience and broad converting capabilities make commercial and residential appliance manufacturers more productive in how they use adhesive tapes, foams, and other flexible materials.
What We Offer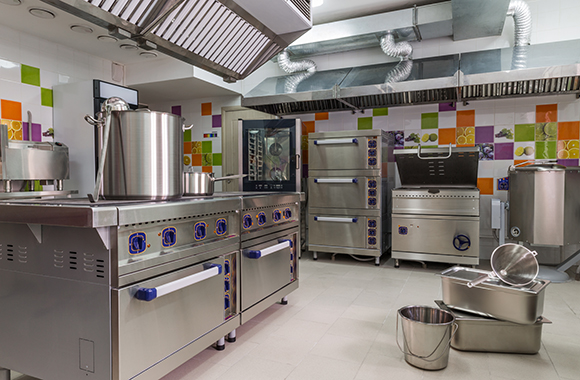 Commercial and residential appliance manufacturers are challenged to innovate sleek new designs and to build quality products at extremely affordable prices. At Budnick, we utilize our experience in the Appliance Industry, material sourcing, and fabricating to help you achieve these goals.
We negotiate with mills throughout the world to help Sourcing find cost-effective, quality products, and our extensive material fabricating capabilities offer Engineering teams the design freedom to innovate. For instance, custom cut, high bond tapes are improving designs and eliminating the costs and quality concerns of glues and mechanical fasteners in both residential and commercial appliances.
Our innovative venting solutions are also reducing foaming voids and re-work times, and custom gaskets improve quality and speed up your production process. When used during appliance transport, clean removable securing tapes and custom cut surface protection films also help you deliver defect-free appliances to your end users.
The bottom line is that Budnick wants to partner in your business to help you improve product designs, better source your materials, reduce downtime, increase productivity, raise quality levels, and sell more appliances at higher profit margins.
Browse through our baskets of standard appliance products above, or contact a Budnick application engineer to help source and develop the ideal product for your application!
Case Studies
For decades Budnick has provided customized solutions for specialty adhesive applications designed specifically for appliance manufacturers. Whether you're looking to speed up production, improve product performance, or protect your products during transport, Budnick has a solution for your needs!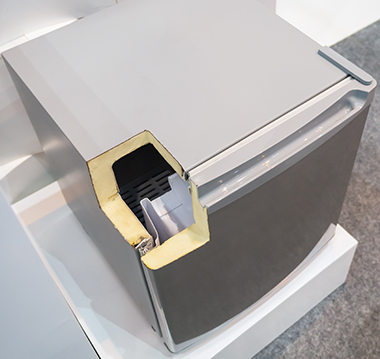 Case Study
Foam Injection Venting Solution
An appliance customer came to Budnick in search of an alternative to a Permagum sealing compound-masking tape combination that was being used to seal metal casing gaps in a refrigerator during the PU foam injection process.
Adhesive stripes laminated to a non-woven fabric and covered with a release liner
Striped adhesive pattern ensures proper venting
Virtually eliminates foam leaks and re-work time
Read more >>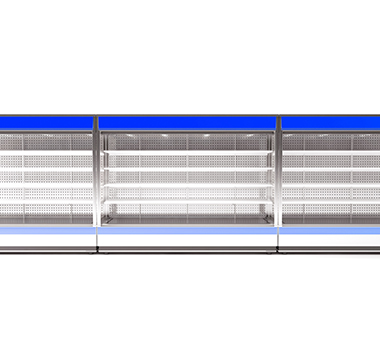 Case Study
Quick Response
A commercial refrigeration manufacturer needed to protect commercial coolers from the time they were on the production floor to installation.
Customer was looking for a product to act as a bumper on the commercial coolers
Bumpers needed to withstand high temperatures while being transported in train cars
The bumpers would be applied to metal surfaces and needed clean removability
Read more >>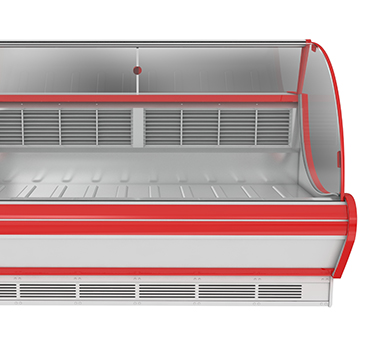 Case Study
Small Changes
A customer was using a high tack adhesive for numerous applications throughout their process - but there were issues with some having exposed adhesive.
Multi-use tape was used for several applications and redundant on use
After the tape was applied, adhesive was exposed in some areas
Customer continued with a single product that would fit all the existing applications
Read more >>